2 Factor Authentication(2FA):
Stop Your Online Accounts From Being Hacked
It is frustrating in todays world that many of our online services requires us to be vigilant about passwords and keeping track of these can cause us to reuse passwords. Every time we reuse passwords on different services like the same password for Instagram and Facebook the greater the chance to be hacked increases.
There is a simple way to secure our accounts and everyone should take advantage of these tools and methods that are offered by online providers like Facebook, Linkedin, Paypal, Bank accounts, etc.
One of these simple methods is called 2 Factor Authentication or 2FA. This method creates an extra step of authentication when the online service doesn't recognize the location or browser at login.
Lets take some simple examples:
Lets say that you are on vacation on try to log into Facebook from a hotel's computer. Facebook will not recognize your browser or location and then require more information.
Unknown person tries to access your Facebook account. Facebook will require an extra code. This code is available to the Facebook owner via mobile app.
What Happens?
Look at my examples from both Facebook and Linked. These are examples from when I tried to login into my accounts while using a different web browser than I normally do. Because I have set up 2FA on both online services once I add my username and password they ask for a 6-digit code. This extra code is located on an authentication app I installed on my mobile phone.
2FA on Facebook:
2FA on Linkedin: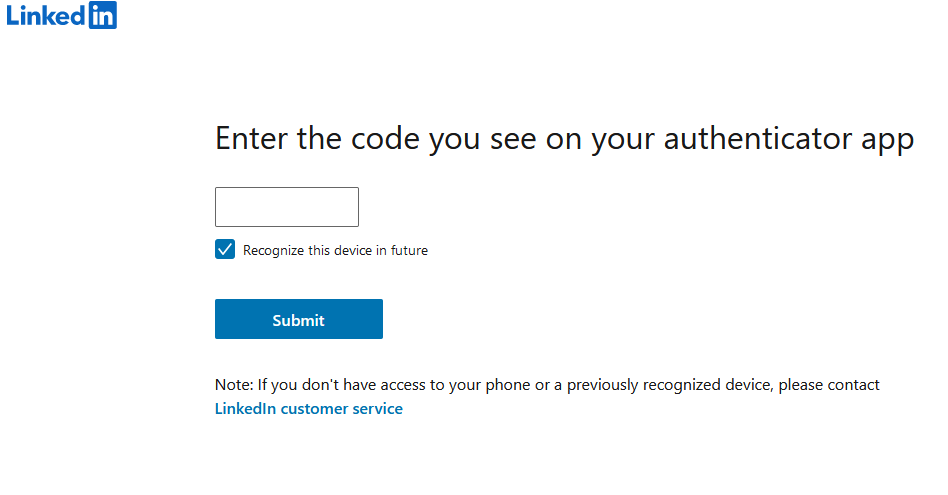 Getting Notifications of Suspicious Logins
Once there is an attempt as shown above, Facebook notifies the user and asks them to verify the security of the account. This notification maybe someone trying to access your account or might be me logging in from a new phone or tablet.
It is important that these notifications be taken seriously and not just clicked through or ignored.
FACEBOOK Login Notifications: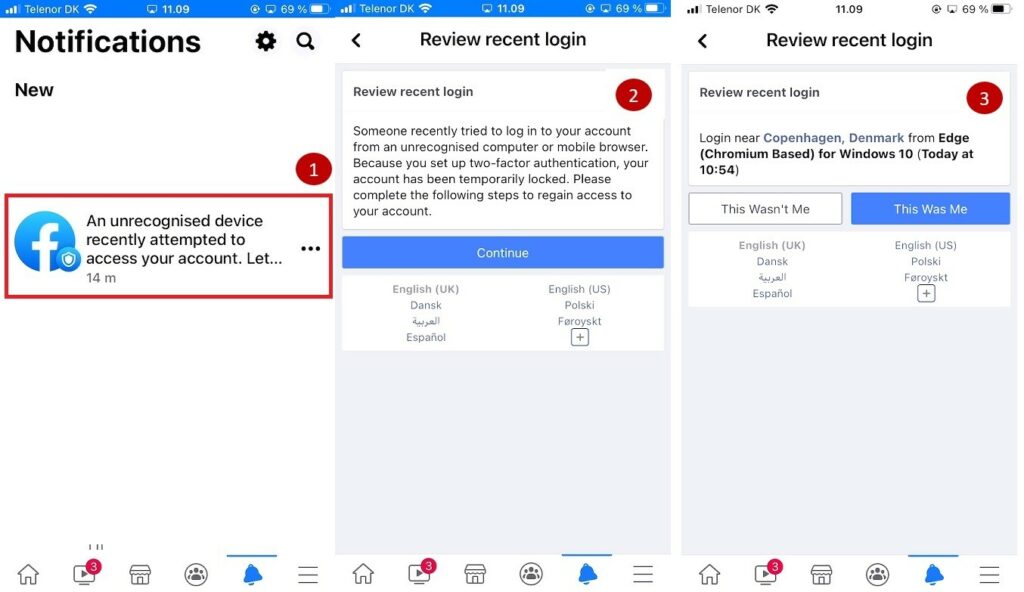 HOW TO GET STARTED: 
It is quite easy to get started with adding this extra layer of security and it is recommended to do so on any online service that offers it.
Step 1:

DOWNLOAD an Authenticator
I use Microsoft and Microsoft offers a free authenticator called: Microsoft's Authenticator It is possible to download from the IPHONE or GOOGLE stores:
Step 2:

SIMPLE SET UP:

There is no need for a Microsoft Account to set up the authenticator. Simply add another account like "Facebook" and scan the Facebook QR code to start using the app.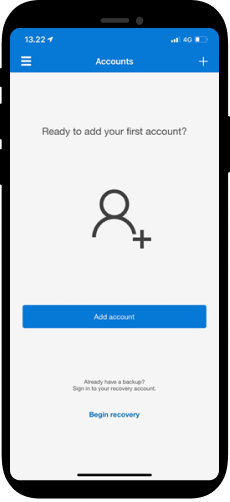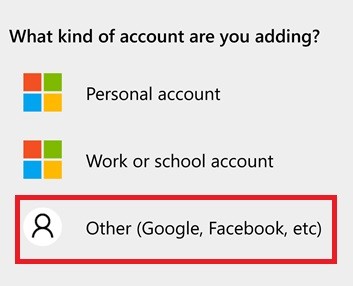 Step 3:

GOTO FACEBOOK/LinkedIn in a WEB BROWSER:
Go to your profile and SETTINGS & PRIVACY
Facebook:
Linkedin:
Find SECURITY and LOGIN >> Two- Factor Authentication
Facebook:
LinkedIn: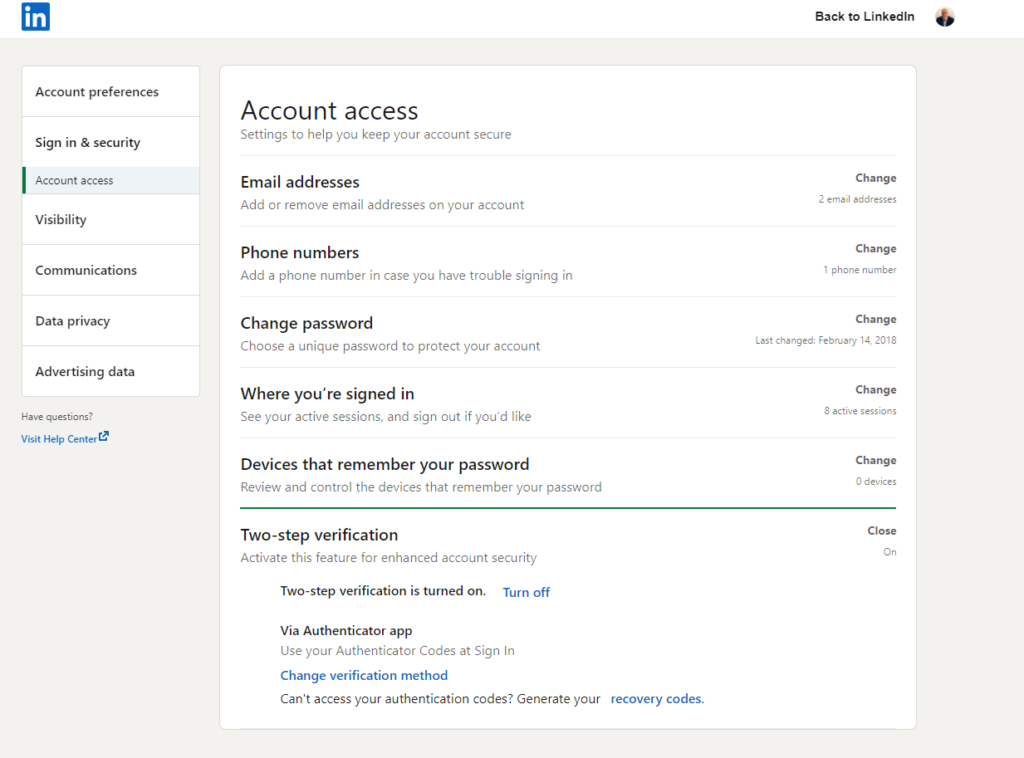 Step 4:
USE AUTHENTICATION APP
Scan the QR Code provider or type in the long string given. DO NOT SHARE THESE WITH ANYONE !
FACEBOOK: Follow Facebook Instructions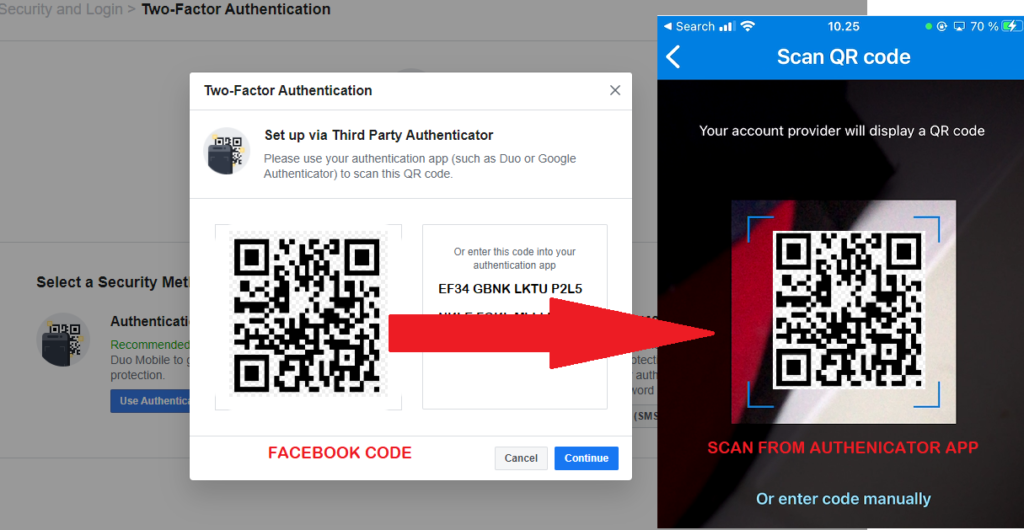 LINKEDIN: Follow Linked Instructions
On Microsoft Authenticator mobile after scanning looks like this – the 6-digit code changes every 30 seconds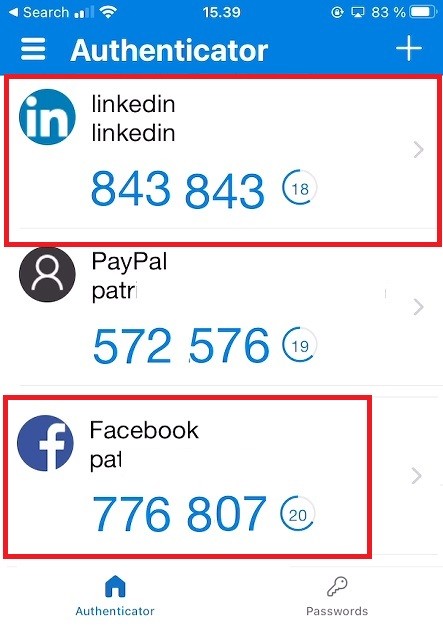 Step 5: FINISH FACEBOOK TO ENABLE:
Enter 6-digit code from mobile app to authenticate >> Press continue after entering a valid code
2 Factor Authentication is Enabled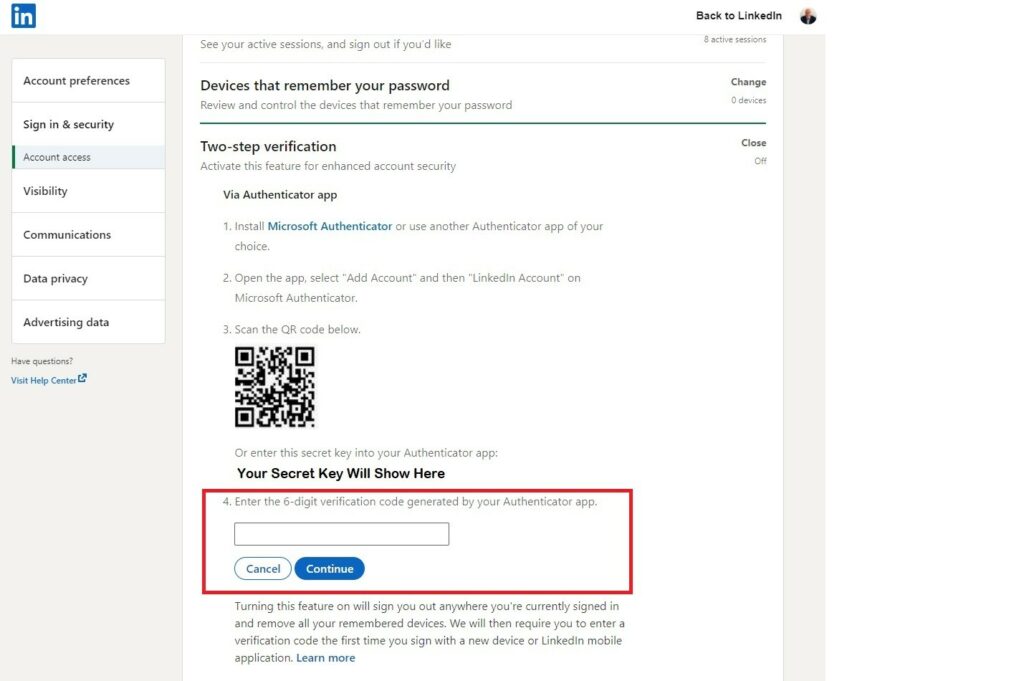 Conclusion
Any service that allows you to set up 2FA – do it and sleep better at night!